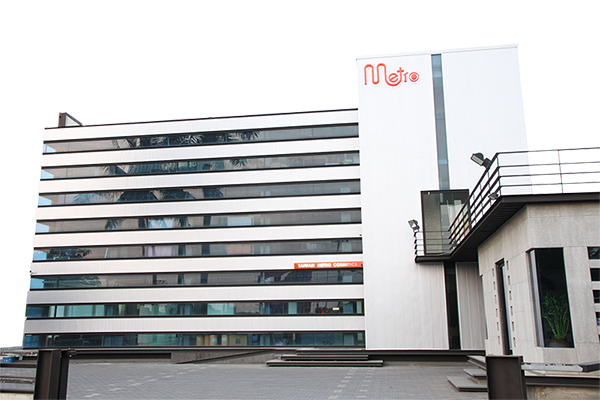 Grand Metro Cosmetics Company was founded in 1960 and is certified with GMP(CNS 22716), specializing in full-service solutions. We are the leading Taiwanese cosmetic company with the most innovative and trendy product developments that are represented by most sophisticated formulas, the highest standards of quality control, and competitive, world-class manufacturing capabilities. Our products include Powders (compact, loose, baked, injected), Foundations(cream, liquid, stick), Lips (sticks, gloss, balm, primer) and foundational cosmetics. We also produce natural and organic products. We offer an unparalleled array of turnkey service that includes, but is not limited to: Product development; R&D development; QA/QC management; full client services and superior manufacturing solutions.

Our facilities and equipments are set-up to allow high-volume filling for a multitude of uniquely designed products, including both regular and slim-sized cases. We can accommodate almost endless variety of product designs and the most elaborate projects others will typically avoid. Grand Metro provides the customized OEM and ODM service in consideration of the specific situation for each customer. That's why we have maintained the customer trust through the technology and patent and precise delivery.

Grand Metro Cosmetics Company has one of the strongest research and development capabilitiesthat are constantly sought-out for innovating and supplying the latest cosmetic and beauty designs,all meet exacting specifications and artistic, consumer appeal. Entirely new concept formulationsare a specialty we take significant pride in having brought to the industry. We import only thehighest quality raw materials from Japan, the US, and Western Europe, and we routinely complywith or exceed the global regulatory requirements as applicable for the FDA (US), EU regulations,and MHLW in Japan.

We will be the best partner through the customized total service from the development to the production by discussing with our clients. As a company that obtained GMP(CNS 22716) certification,we must guarantee the best quality through a quality control system. Grand Metro Cosmetics Company will never stop fulfilling customer satisfaction on the basis of confidence, technology and quality.